At Fork + Farm Catered Events we believe excellent catering should be matched with
incredible bartending. That's why every year our chefs, bartenders, and event planners
scour the industry to see what event goers are looking for from their cocktails (and
mocktails!) in the coming 12 months. In 2019 we see surprising flavour palettes and
experience driven bartending are leading the way and changing how we think about bar
service at events. Curious to know more? Read on (and maybe grab a drink while you do!)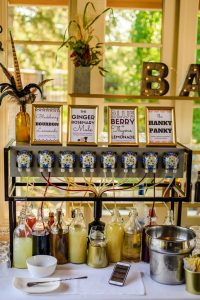 1. Experiential Bartending
Dining has seen a definitive turn towards the more experiential (dark room dining, anyone?), and bartending is following suit. From the creation of the cocktail to how it's served, bartenders are upping their game and transforming the beverage industry into a significant player in the experience economy. Technology is even being incorporated, like with our robotic bartender pictured here, which can create an almost infinite number of completely customized cocktails with just the delightful push of a button!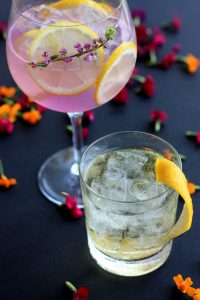 2. Mocktails, mocktails, mocktails!
The  latest statistics  from the Canadian Institute for Substance Use Research show that millennials are cutting back on imbibing, but that doesn't mean they should be limited to a coke and coffee at your event. Creative mocktails that aren't afraid to create the same dynamic and complex notes in their non-alcoholic beverages will continue to impress guests at events and show audiences you're on the pulse.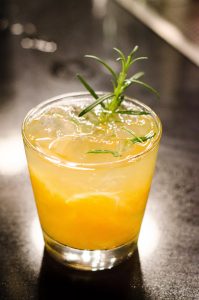 3. Rose and turmeric
The popular flavour profile for 2019 is a mix of the old world and the middle east. According to
Forbes, 23 per cent of bartenders surveyed said they would use rose and 38.5 per cent said
they would use turmeric in cocktails. Rose has a "warm and familiar" note that helps bind
unfamiliar notes together, and turmeric has been popping up everywhere from lattes to
smoothies! Keep an eye out for these profiles in 2019.
4. Sustainability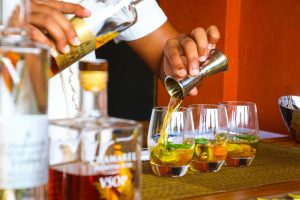 Fork + Farm has been evangelizing about sustainability for years, and while we've seen this trend take hold of the catering world in recent years, the bartending business has been a bit slow to the punch (pun intended).
Fortunately, the industry seems to be catching up, and in 2019 we're seeing more bartenders choosing to work with local producers, use edible garnishes, and even serve room-temperature cocktails.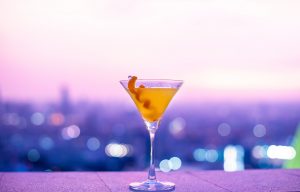 5. Simplicity
While we've seen bartenders go above and beyond in recent years in terms of cocktail presentation, a return to a simpler aesthetic is on the horizon for 2019. Without flowers and fruit topping our drinks, the actual ingredients in the cocktails are given the opportunity to shine and have the spirits speak for themselves. We'll cheers to that!
Dennis Jeffery is the executive chef and co-owner of Fork + Farm Catered Events, an award-winning
catering company in Calgary. For more tips on catering trends, or to learn more about Fork + Farm,
go to forkandfarmcatering.com