Budgets are getting tighter, but expectations are getting higher. How can you cope with the never-ending demands for better attendee experiences and engagement? How do you create that WOW factor—that memorable experience—guests will talk about for months after? Every event professional's dream is an endless budget where all the pieces fit together perfectly, from your amazing venue to an elaborate décor and unlimited food and drink. Unfortunately, event professionals rarely have this ideal scenario. How do you make a significant impact on your guests without a huge budget? Find inspiration in these tips to enhance your event on a budget.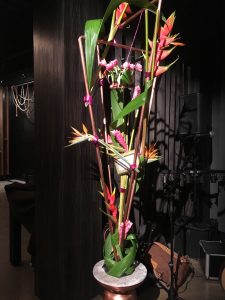 1. One bold décor piece & lighting design. Do you try to shy away from excessive décor and feel overwhelmed by how complex it seems? Don't waste your energy (and money) on every little detail in the room. Choose one bold statement piece that everyone will notice and talk about. Using lighting design is another great tip to advance your event. Vince Burwash of Keylite Design says, "Lighting design is a creative way to add huge value to your overall event feel and experience." Collaborate with companies who are pros, introduce them to your vision early on, tell them your budget, and let them help you come up with new unique ideas.
2. Unconventional venues. Plan your next event in an unconventional space. Avoid the usual hotel conference room by organizing your event in a rehearsal studio, loft, museum, or theatre. For example, the Calgary Zoo is a popular venue for their unique feel and non-traditional surroundings. The veranda overlooks giraffes, zebras, and ostriches—your guests won't get that view anywhere else! If you can't use a different venue, surprise your attendees with an unexpected set-up. Step out of your comfort zone and play with ideas to see what may work for your program flow. Turn your familiar venue into an experiential location to create buzz your attendees will talk about!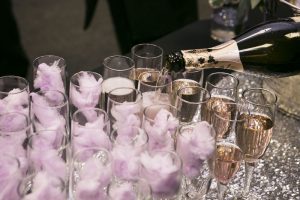 3. Experiential food. Food is the new weather; people love talking about food, so serve something unexpected or something typical in an unexpected way. A large chunk of your budget is likely spent on food and drinks, so you may as well use it to your advantage. Talk to your caterer and connect your food with the theme of your event. Interactive stations are always a hit with foods such as ice cream, popcorn, and make-your-own tacos. Go a step further and serve your food in interesting ways to create the WOW factor: a welcome drink of cotton candy in sparkling wine or mint gelato slowly melting in a tomato bisque. You can bet your event will trend on social media for a while with an impressive dish! Lynnette MacDonald with SWIRL Custom Cakes & Desserts says, "Food should be an added element of experience and entertainment for your guest. Taking a simple crème brûlée and serving it in an giant ice drop—as we did at one event—takes an ordinarily simple dessert and elevates it to the next level."
4. Time-out fun. One of the main goals for attendees is to network with their peers, so it's important you not only give them the time to network but also arrange opportunities for relationship building. Not everyone is a natural extrovert, so it's your role to help your guests make the right connections and create random networking moments where they can connect with strangers. Use a creative name for your break, such as "Time Out!" and provide icebreaker talking points (the three points above are great conversation starters!). Incorporate leisure activities into your schedule to not only provide brain breaks for your participants, but also to give them a chance to interact with each other in a more relaxed environment.
5. Change up the flow of your program. We're already seeing the decline in event structures dominated by keynote speakers. Design your learning sessions so both the speaker and audience can share their knowledge by creating more facilitated sessions rather than using a lecture style. Arlene Schilke, the producer of Western Sponsorship Congress – Alberta Forum, says, "Add fun names to your agenda to get people excited before your event. We recently used names like 'Ask Me Anything' for our expert panel, 'Knowledge Café' for round-table discussions, and 'Pimp My Deck' for a case study session." Skip the Q&A and have attendees interact with your speaker in a different way by asking their questions in advance or on social media. This will give you a chance to pre-select questions and ensure an uninterrupted flow for your session.
—Nela Kovacovic