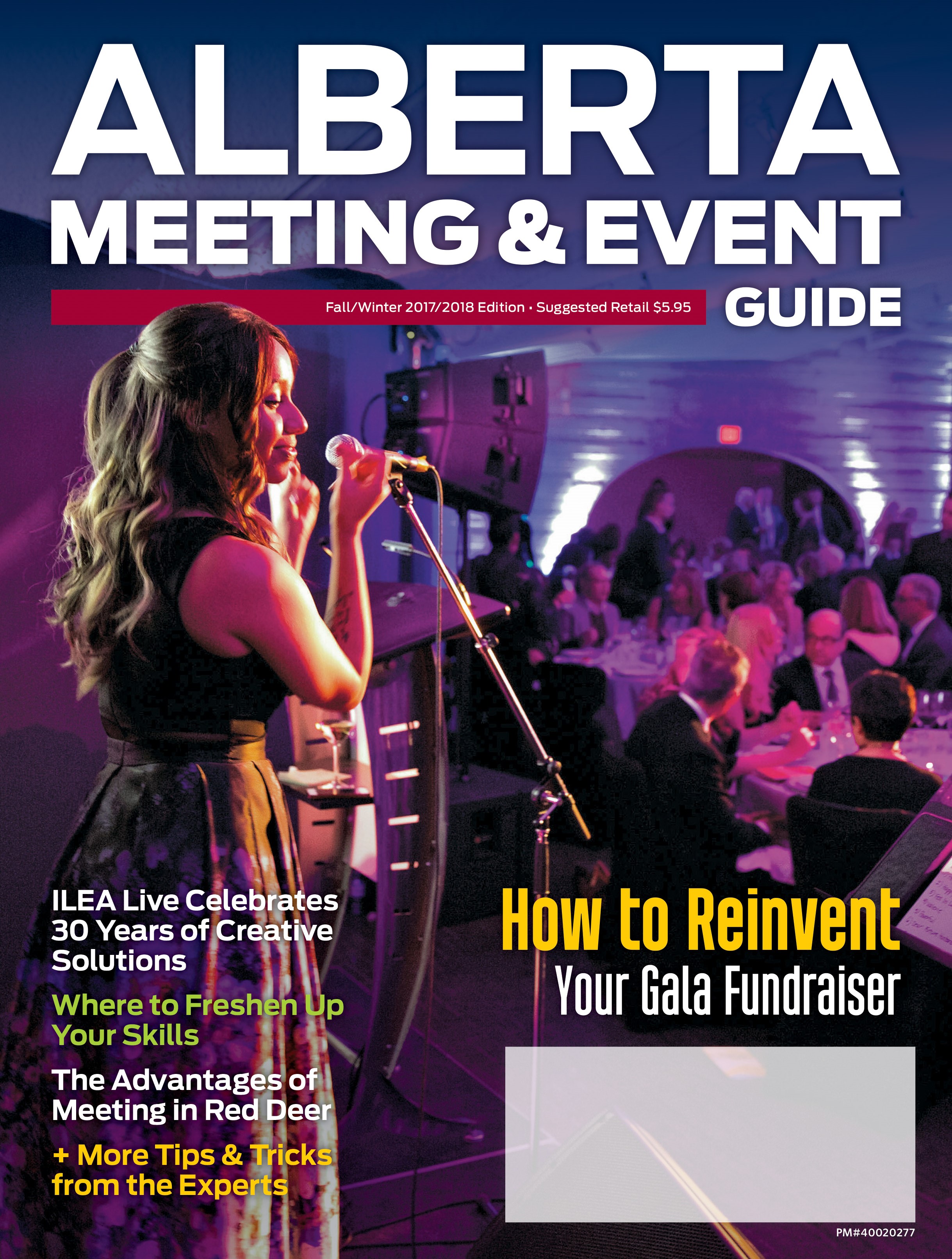 The latest Alberta Meetings and Event Guide is on its way to your mailbox now. If you cant wait, click here for your FREE digital edition.
This issue features articles on;
– How Contemporary Calgary's LOOK fundraiser reinvented the gala format
– A spotlight on Red Deer & why they are the perfect meetings and event location
– Q & A with AGLC (Alberta Gaming & Liquor Commission)
– Danny Hooper tells us how to hold a successful charity auction and much more!
This issue once again has our comprehensive Resource Guide filled with suppliers and event venues
We hope you enjoy reading it as much as we enjoyed putting it together!