Fundraisers in the philanthropic sector are often known as 'connectors.' They help generate much-needed funds for their organizations by connecting the kindness of the community to those who need it most.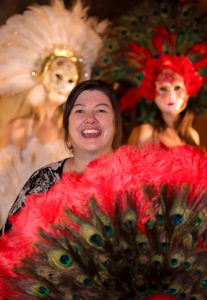 Charities all over the world consistently choose fundraising galas as one way to raise significant funds and strengthen their connections with donors. It's a chance to invite donors in to learn more about your organization and provide them with an enjoyable way to give. But when months of planning and resources amount to very little return, fundraisers can start to question, is the gala worth it?
Lisa Gareau is the owner of the event management and promotions company, Candy Event Consulting. With over 30 years of experience, Lisa has created connection strategies and provided event support for a variety of businesses and community organizations—across Canada and around the world.
"I've met brilliant people with good intentions, strong teams, and amazing causes—but they just couldn't make it work. That's why I initially started my business. I'm passionate about creating and connecting, and I wanted to help," Lisa explained.
"Galas are more than just printing tickets and selling them. Successful galas are planned many months in advance, they focus on strategy, and the entire fundraising team needs to be involved. By discussing together how the event fits within your overall donor strategy, you streamline your communications with donors. Flow starts happening in your fundraising program and events become less stressful."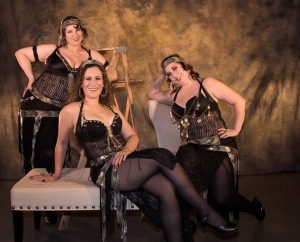 Starting from within and getting to know your donors is an important part of fundraising. We now live in a world where everything is tailored to us, and an individual's charitable support shouldn't be any different. If a donor is willing to take an evening from their busy schedule to attend your gala, they want more than a social opportunity—they want to feel a connection to your organization.
In building a long-term relationship with your donors, communication of your event goal should start in the months prior, sharing what you are wanting to achieve with the event and why the fundraising component is a vital. Lisa added, "A ticket transaction makes a donor feel satisfaction, like they already did their part, but you need to explain that the event itself is a part of a bigger picture. Often, larger decisions need to be discussed with their board, stakeholders, or family. They need time to include you in their lives and their decisions around giving. By not providing material or the goal prior to the event, you put your guests on the spot. There could be people in the room that want to help you but can't connect with those they need to. It also gives you the opportunity to personally connect with donors about this goal and encourage them to invite their friends to help support something special." Lisa shared, "When you ask for someone to invite their friends, you show that you value them as a donor, and you give them the opportunity to share a story with their network of what your organization means to them."
Utilizing your board and supporters can be helpful in identifying and inviting people who are capable of and likely to give. Your event plan should also identify these activities and the relationships that are necessary to secure sponsors, attract individual donors, and lead to profit.
The relationships you build with your donors may get them to attend, but your guests also want to have a great time.
Morgan Scott is the Events Manager for Ronald McDonald House Charities® Alberta and has been involved in planning numerous fundraising galas. With a background in business, a major in marketing, and over 6 years in the philanthropic sector, she has a thorough understanding of how to create a successful event.
"Given our current economy, galas still raise the most money out of any annual fundraiser. Though the fundraising aspect is important, it's just as imperative to think about what sets your gala apart. Focus on ensuring that your guests have an amazing time, so they want to return next year. Think about what your guests will experience—what do you want them to feel and take away from the evening?" Morgan explained.
Shareable and interactive experiences are a must, and they make your guests want to attend your event again next year.
"Take your mission and weave it through the event in a unique way. Think of your 'typical flow' for a gala and map out the ways that you are engaging guests in your culture and mission, from the moment they walk in the door and throughout the entire event," added Lisa.
Fundraisers and volunteers need to get creative when thinking about how to surprise and engage attendees. "Important people like having fun, too," Lisa shared. "There are many ways to excite your guests and include fundraising aspects. Perhaps it's a game in the foyer where guests could play against each other and others can watch on a big screen. Something that's entertaining for everyone. Or come up with a challenge throughout the night involving questions on the table or an app on your phone. Get started by thinking about who's in the room, what are some of their hobbies, or things they would naturally be doing. Be inventive in the ways that you can get guests thinking and talking about your mission and the incredible work that you do."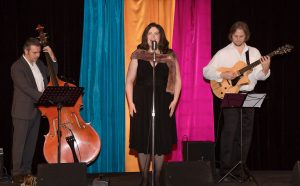 To execute some of these engagement strategies, it's a good idea to look for sponsors. "Though they tend to have the highest expense budgets, if you are strategic about your fundraising, any gala can be profitable," said Morgan. "When it comes to securing sponsors, it's important to listen to their needs and wants. Instead of building a common sponsorship package and sticking to it, try molding the package to fit your sponsor's needs. It's all about the benefits that are important to them and the impact that they are making by supporting."
Often, less is more. "I would limit to 3–4 fundraising activities," advised Morgan. "Some effective fundraising strategies include silent and live auctions, and a raffle. We've played around with a variety of raffles in the past and have noticed that one large expensive raffle, with a higher ticket price and limited number of tickets, does exceptionally well. People get excited about their chances of winning, and it's also fewer tickets for your team to sell."
People also need to connect to your cause on a personal level. You need to create a story about your work that shows them how it relates to their life. "I've found that a 'mission ask' or pledge drive is the most profitable and effective fundraising strategy, especially when paired with a story from a beneficiary of your organization. The mission ask allows guests to donate directly to the cause, and it's a great way to show them how they will be making a difference," said Morgan.
Storytelling and visually showing can also be great a strategy when communicating why reaching the fundraising goal is so important. There are likely implications if the organization doesn't receive the funding needed to carry out its mission. Lisa explained, "Without scaring your guests, you have to share what will happen if they don't give. It's impactful and a reality."
She added, "100% participation is the goal, and that means getting creative with your giving opportunities. Some of your guests may be able to give a major gift that evening, and some may not be
able to give at all. It's finding ways to be inclusive, and maybe it's asking them to give their time as a volunteer or commit to attending the next event."
"With any event, it really helps to have a well-connected committee. This way, your committee members can help promote the event and encourage high-profile individuals to attend," shared Morgan. During the event it's also important to utilize those committee members to help garner feedback from guests.
Lisa suggested, "Plant committee members and individuals from your organization to evaluate on-site. Are your guests engaged in what's happening throughout the evening? What type of discussions are being had? Are they having meaningful and interesting conversations about your organization? Or are they talking about how long the food line is?"
It's important for fundraisers to get to know their donors a bit more.
"In the fundraising term 'donor development,' there's the key word, 'development,' where you are actually putting in the work to develop a relationship with a donor," said Lisa. "We have to look at events in the same way, where we are developing relationships with our attendees and with the people who are willing to spend an evening with our organization."
"We need to reimagine the gala," Lisa added, "and it starts by asking important questions to your fundraising team and donors. What are you trying to accomplish with the event? And how can you better engage your supporters? When we show our donors that we are putting heart and thought into our gala, the event inevitably becomes more enticing for people to attend." It helps to build a foundation of growth so the event can be profitable and sustainable for years to come.
~ Patricia Snow
Patricia has worked in the philanthropic sector for 15 years and has a vast knowledge in event
fundraising, having planned events that exceed $1.5 million in revenue.
She is one of the youngest individuals in the world to obtain a CFRE designation (Certified Fundraising
Executive). Patricia is currently a Development Officer of Major Gifts at STARS Air Ambulance, helping to fundraise for their $140 million capital campaign which will renew their fleet of aging helicopters.