The latest Alberta Meeting and Event Guide is on its way to your mailbox now.
If you can'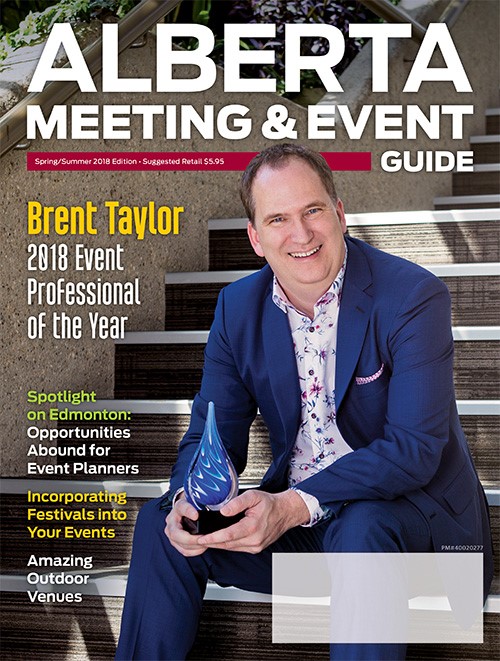 t wait, click here for your FREE digital edition.
This issue features articles on;
– Brent Taylor, the 2018 Event Professional of the Year
– A spotlight on Edmonton
– How to incorporate festivals into your events
– Amazing outdoor venues
– Eryne Sarabin from Tycoon Event Planning talks about Event Registration
– A Q&A on Apps with Caitlin McElhone of CM Events
– Plus more!
This issue once again has our comprehensive Resource Guide with 450 suppliers and event venues.
We hope you enjoy reading it as much as we enjoyed putting it together!